Benches, New Benches!!
21 Things Every Family Should Do At Tallulah Gorge State Park according to 365 Atlanta Traveler
Benches, New Benches!!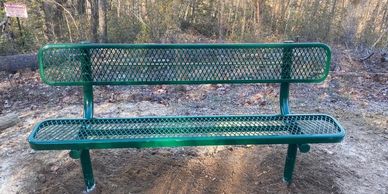 Time to celebrate the benches! Pictured above is just one of 32 new benches installed throughout Tallulah Gorge State Park (TGSP). The project is proudly funded by the volunteer group, Friends of TGSP. It's a gift to the Park and our trail users for 2020! We hope you enjoy them!